In addition to the Pet Health Care Library, we have provided the following links to websites that provide some great information on a variety of topics related to veterinary medicine and pet health care.

Payment Plans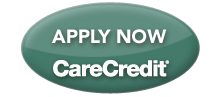 Apply for a no or low interest payment plan here.




Behavior Info



This site is a terrific resource for advice on a variety of behavioral problems. If you want to learn more about barking dogs, aggression, or any other behavioral problem, check this one out! Watch videos on how to teach specific tricks and commands. Download and print reliable information on dog behavior.
Patricia McConnell This WI based behaviorist has a lot of good advice and resources available.
Kong Toys We highly recommend stuffing Kong toys to keep your furry friend out of trouble.
Dr Sophia Yin, veterinary behaviorist Excellent resource! great videos on training your pet in multiple situations.


Puppies
Choosing a new puppy This is a nice starter guide of things that you should consider when you are thinking about getting a puppy.
Breeds of Dogs A quick reference guide by the AKC to many breeds of dogs, including photos and brief descriptions of each breed's characteristics.

Rescue Groups
Happily Ever After Animal Sanctuary HEA is a local no-kill shelter that we support. Low cost spay/neuter days are performed at the Animal Hospital of DePere.
Critters CompanionCritters Companion is a local organization we support.
Bay Area Humane Society Bay Area Humane Society is located in Green Bay. We honor new pet exams and perform spay/neuter surgeries.
Greyhound Rescue Retired racing greyhounds need loving homes, see if greyhounds are the right pet for you.

Community Involvement
WI Vest-A-Dog We purchased a vest for "Sammy", learn how you can help.
DePere Dog Park Association Now open!

Pet Loss and Grieving
Association of Pet Loss and Bereavement
We have all experienced the pain of losing a pet. The Association of Pet Loss and Bereavement has set up this site for support during this most difficult time. You will find inspirational stories, grief counseling resources, hotline number and many other resources.
Rainbow Bridge
Anyone who has ever lost a pet should visit this wonderful site. It is a terrific tribute to our lost family members.

Pet Health
Healthypet This site is for pet owners, it gives information on AAHA Accreditation.
Dog's age Calculator Enter your pet's information to see how old he or she really is.
Flavorx Available for your pet's medicine Giving your pet's medicine is easier when flavored, just pick a flavor.
Animal Poison Control This is the website of the National Animal Poison Control Center. It includes a library, links to other sites, and phone numbers for the poison control center.
Plants Toxic to Animals, Introduction -- Vet Med Library, UIUC
A lot of information about toxic plants can be found here. You can search under common name or scientific name of the plant.
USDA Animal and Plant Health Inspection Service
The USDA maintains this website with information on a variety of animal health related topics, including such things as traveling with your pet.
The Cat Fanciers' Association (CFA)
The Cat Fanciers' Association website has lots of pictures, as well as information on cat breeds, cat care, upcoming cat shows, and much more.
American Association of Feline Practitioners
The AAFP is like the American Medical Association for cat doctors, and has lots of good information regarding feline health.
Heartworm Society Everything you ever wanted to know about heartworm disease can be found here!
Fleas and Ticks Frontline information from application to flea/tick life cycles.
Traveling with your pet Travel tips to keep your pet safe and comfortable.

Pet Insurance
VPI Veterinary Pet Insurance has preventative as well as emergency coverage.
" title="" href="
">ASPCA Pet Health Insurance

Pet's Best Insurance offers a 5% Discount toward your pet's coverage.

Microchipping
Homeagain Homeagain microchips are a safe and easy yet permanent way of identifying your pet.

Pet Portraits
Firelitefoto View Kat Brannaman's photo collection. Kat does beautiful portraits at public or private events. Some photos on our website were taken by Kat.